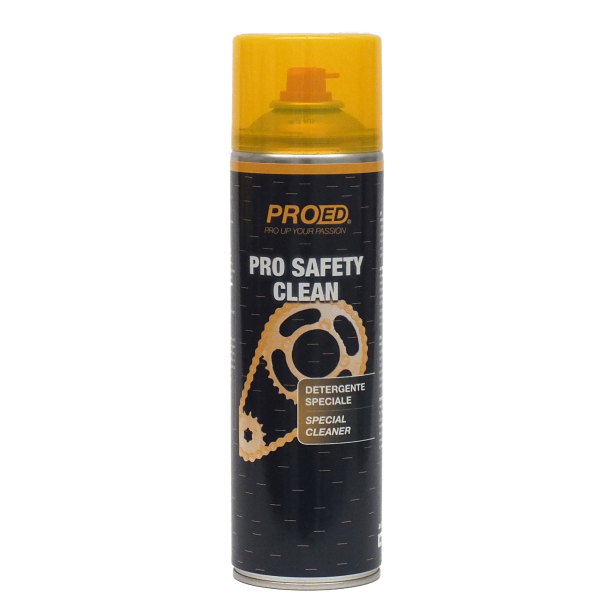 Pro Safety Clean - The Base Cleaner
Pre-Maintenance Cleaning of the Base
#doppelgänger
Delivery Time:
2-7 business days
Delivery Costs per Order:
€ 4.50 (Italy)
€ 9.90 (International)
Description
When it comes to winter sports, we do not use Pro Safety Clean on metallic components. Not because it wouldn't work there, it definetly does. But it would be a waste, as for example parts of the bindings do not really need special treatment. Yet, it is really helpful to clean delicate surfaces as the base before being repaired. Since you might want to pretreat the surface with Pro Rea-Gas before fixing it with repair candles or Pro MPW Bond, it should be completely free of any obstructive elements such as dust. Pro Safety Clean provides a fully clean surface enhancing the reparation-process significantly.
This is Pro Safety Clean - The Base Cleaner
removes grease and stubborn dirt effortlessly
reacts also with dust-particles
right, same as in the Bike-rubric
Application
Spray Pro Safety Clean on the surface. Wait and wipe it off with a paper cloth. Done