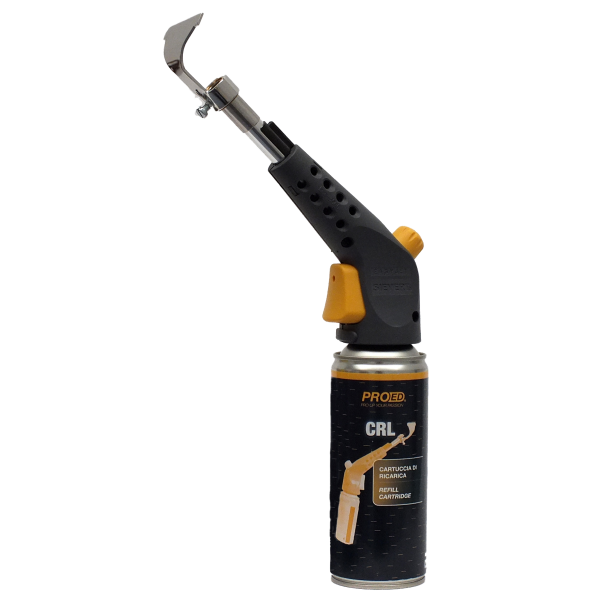 Lötpistole-S & CRL - The Base-Reparation-Kit
For Maintenance & Reparation with Repair Candles
#emergencyroom
Delivery Time:
2-7 business days
Delivery Costs per Order:
€ 4.50 (Italy)
€ 9.90 (International)
Description
Ever had a day on the slope without any bruises? Stop lying! However, we can guarantee your skis do not feel the same way. Especially the base is subject to high strain and brings along some minor damages after every day out in the mountains. But no worries, there is a wonderful invention called repair candles. Of course, we are also properly equipped for those kinds of jobs as the candle alone is not that helpful. May we introduce our Lötpistole-S. We assure that using it is way easier than pronouncing the o with those funky dots on it in English. And as fancy as it is, it has a little add-on enclosed to turn the job a lot easier.
That's Lötpistole-S & CRL - The Base-Reparation-Kit
quick reparation of minor damages on the base
add-on to facilitate the use of the candles
Application
Clean the surface with Pro Safety Clean before use. Just apply the add-on, click the trigger and let's go. Lay the candle onto the spot that needs reparation, activate the Lötpistole-S and press the heated add-on onto the candle. It will melt and fill the hole on the base. Remove residues with a rasp and add the final touch using some sandpaper to smoothen the surface.
↓Have a look at our PROSCHOOL-Tutorial-Video on how to use our Base-Reparation-Kit↓