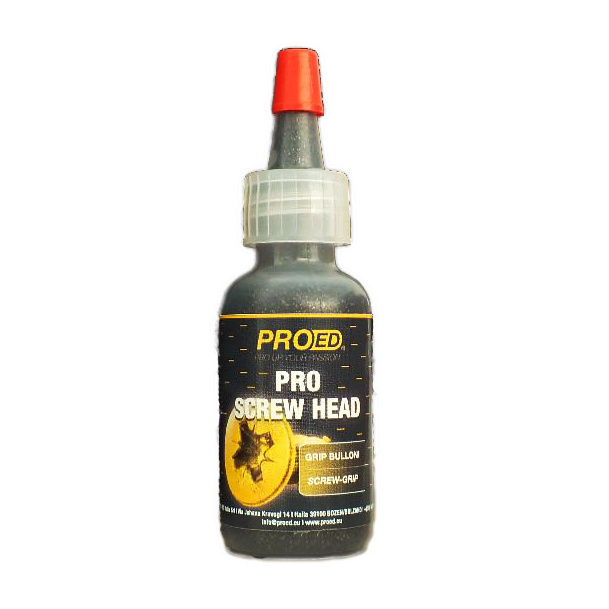 Pro Screw Head
Screw Grip
#outtamyhead
Delivery Time:
2-7 business days
Delivery Costs per Order:
€ 4.50 (Italy)
€ 9.90 (International)
Description
Industrial diamond powdered screw grip. For use on broken screw heads to prevent tool slippage.
APPLICATION
Shake the bottle well before use. Apply one or two drops to the screw head and unscrew the screw with a suitable tool. Remove residues after use with PRO SAFETY CLEAN.