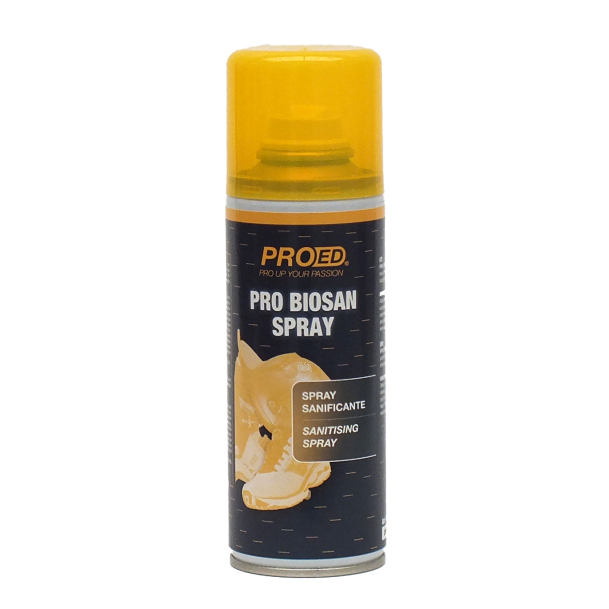 Pro Biosan Spray - The Sanitizer
Disinfection of the Bike-Equipment
#feelthebreeze
Delivery Time:
2-7 business days
Delivery Costs per Order:
€ 4.50 (Italy)
€ 9.90 (International)
Description
Sweat in your gloves, sweat in your shoes, sweat in your boots, sweat everywhere. The intriguing smell that subsequently reaches our noses is just part of the problem. There are bacteria that evolve on this breeding ground and make themselves feel comfortable if nothing is done. Pro Biosan Spray is the perfect solution to show uninvited guests their way out.
That's Pro Biosan Spray - The Sanitizer
removes bad smells
keeps spots exposed to sweat fresh and clean
you smell like holidays in the Caribbeans
Application
If used on open spaces as helmets, just spray the sanitiser the content on that surface and you are done for the day. Insides of shoes or gloves may be a little more complicated to reach. That is why we added a cannula to complete the standard valve of the spray. Put it on, stick it into the shoe or glove and spray while slowly pulling the cannula outwards. Your smelling wonderful
↓Have a look at our PROSCHOOL-Tutorial-Video on how to use our sanitizer↓