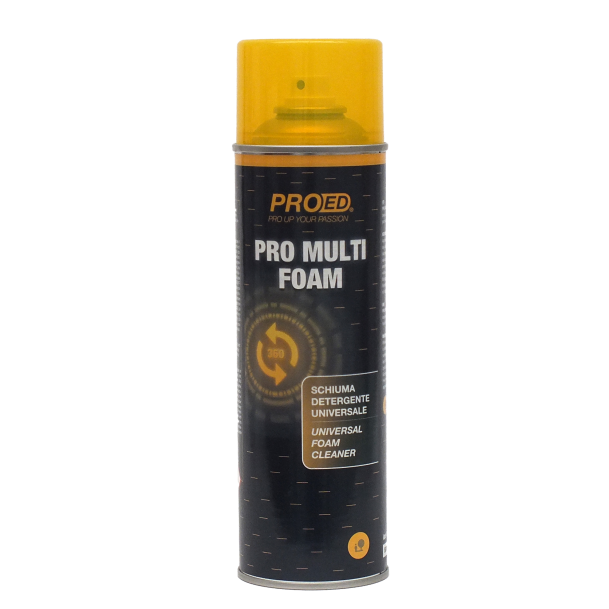 Pro Multi Foam - The Frame Cleaner Vol. 2
Dry Cleaning of the Frame
#universalban
Delivery Time:
2-7 business days
Delivery Costs per Order:
€ 4.50 (Italy)
€ 9.90 (International)
Description
You do not own a hose but your bike or your equipment needs a proper bath? No problem! Pro Multi Foam is the solution for a dry cleaning of your bike-frame and sports equipment. The can contains an active foam which instantly reacts with dirt and dust and detaches it from the surface. After a short time of exposure just take a paper cloth, wipe it over and you are done. Of course, Pro Multi Foam is completely ecologically sound. Thus, you do not only clean your stuff, but you also contribute to Mother Nature's health.
That's Pro Multi Foam - The Frame Cleaner Vol. 2
profound cleaning in short time
easy application
ecologically sound
Application
The can contains foam, which immediately reacts with the dirt and detaches it from the surface. Just wait a few minutes after spraying it onto the surface and wipe it off with a paper cloth
↓Have a look at our PROSCHOOL-Tutorial-Video for this product↓