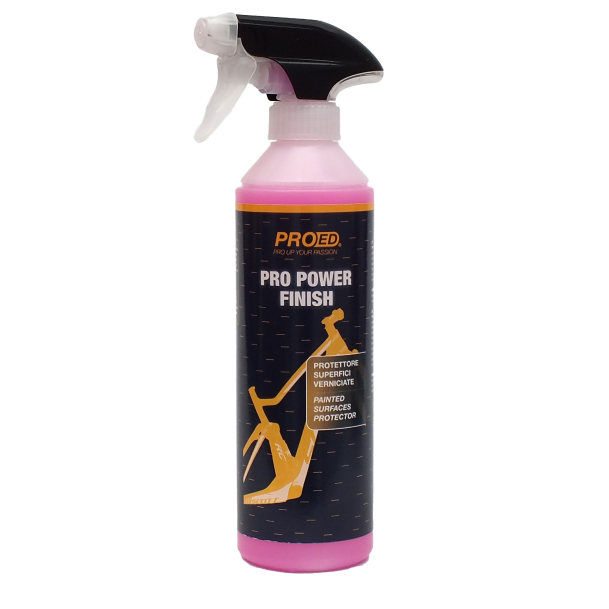 Pro Power Finish - The Frame Protector
Protection for Finished Surfaces
#beautyqueen
Delivery Time:
2-7 business days
Delivery Costs per Order:
€ 4.50 (Italy)
€ 9.90 (International)
Description
The anit-aging-lotion amongst our products is called Pro Power Finish and shines in a fancy pink colour. Not only dirt on the bike gives eye-cancer to every sports-esthete, but it also harms your beloved one. It attacks the finish on your frame and leaves irreversible signs of wear and tear. Pro Power Finish offers the perfect protection in order to prevent from damages and wear marks on the varnish. Dirt and liquids do not attach. Should they anyway, it protects the frame from aggressive agents.
That is Pro Power Finish
protects the varnish from aggressive agents
water-repellent layer on the surface
no visible residues
Application
Previously clean your bike with Pro Novakleen-S or Pro Multi Foam. Spray the product onto a microfibre cloth and wipe it over the frame – your bike will stay forever young
↓Have a look at our PROSCHOOL-Tutorial-Video on how to use our frame protector↓