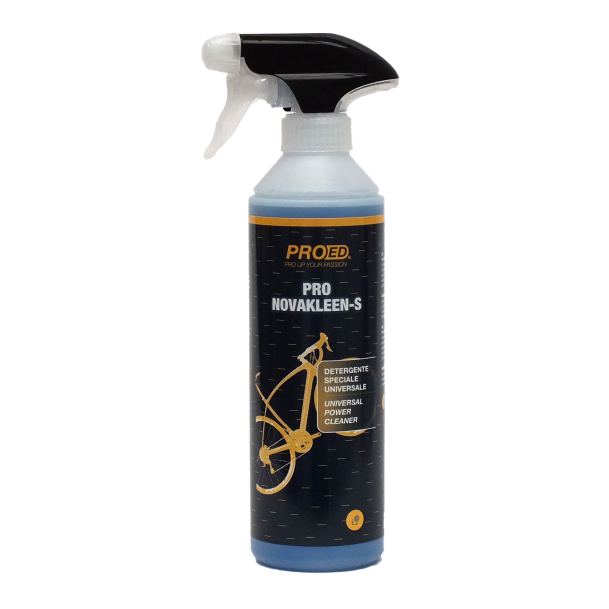 Pro Novakleen-S - The Bike Cleaner Vol. 1
In-Depth Cleaning of your frame
#sexybikewash
Delivery Time:
2-7 business days
Delivery Costs per Order:
€ 4.50 (Italy)
€ 9.90 (International)
Description
Our little, blue fella looks good, doesn't it. Paired with our Pro Power Finish, they make a cute couple. But besides besides its esthetic merits it is actually a pretty nice cleaner, too. The chemical agents in the liquid do not interact with the surface but only with the dirt on it. Once applied, it "melts" the dust off the surface. Wait a one or two minutes after spraying it on the bike-frame and just rinse with a hose – your bike will look fabulous. As many of our products which once in a while can come into contact with Mother Nature, also this one is completely ecologically sound.
That's Pro Novakleen-S - The Bike Cleaner Vol. 1
easy and fast application
provides a nicely sparkling bike
ecologically sound
Application
Spray product all over your bike. Wait and watch the dirt "melting off" your bike. Take the hose and let the game begin
↓Have a look at our PROSCHOOL-Tutorial-Video on how to use our bike cleaner↓