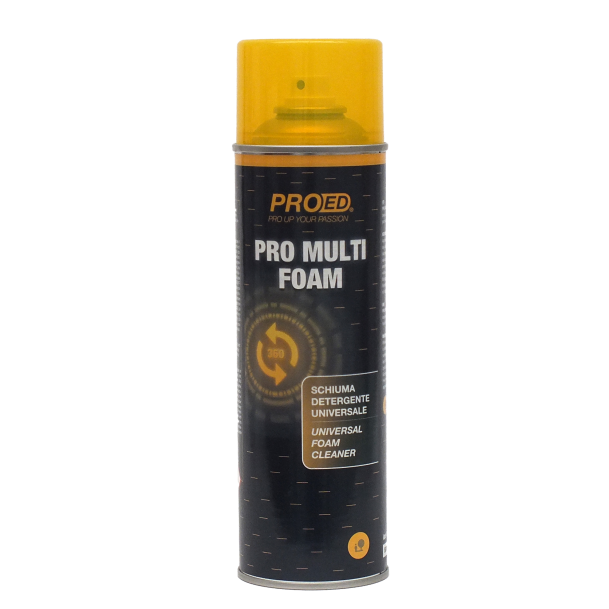 Pro Multi Foam - The Universal Foam Cleaner
Cleaner for All Materials
#universalban
Delivery Time:
2-7 business days
Delivery Costs per Order:
€ 4.50 (Italy)
€ 9.90 (International)
Description
Pro Multi Foam here, Pro Multi Foam there, Pro Multi Foam everywhere. Yes sir, not only is it a great way to clean bike frames, no, you can clean much more. Textiles for example. Your ski- or snowboard-equipment is dirty? The spray will penetrate it, dissolve the dirt and as always, you only need a paper cloth to wipe it off. And maybe your boots need a neat cleaning, too. Well, we all know where this is going.
That's Pro Multi Foam - The Universal Foam Cleaner
profound cleaning in short time
easy application
ecologically sound
Application
The can contains active foam, which immediately reacts with the dirt and detaches it from the surface. Just wait a few minutes after spraying it onto the surface and wipe it off with a paper cloth