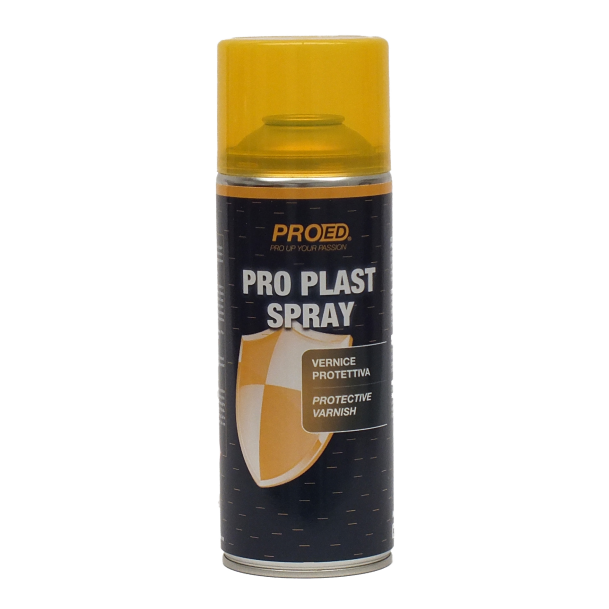 Pro Plast Spray - The Protective Finish
Protection for Plastic Surfaces
#shinyprotection
Delivery Time:
2-7 business days
Delivery Costs per Order:
€ 4.50 (Italy)
€ 9.90 (International)
Description
Helmets got one job: They should protect our heads. Usually, that is actually the way it is. Yet, the more protection the better. Adding to this, we have also noticed, that the common athlete has some sense for aesthetics. Pro Plast Spray is an acrylic rasin which protects synthetic surfaces and makes them shiny at the same time. We want to put the focus on the protective effect, though. To all this, we need to add something: The helmet is not more resistant to direct impact. Do not think you might have better chances at a headbutt-contest with it. Nevertheless, it helps the surface to avoid deep scratches which might stress the material in the long-term and may lead to severe damages in an inconvenient moment. And we never get tired to emphasize the fabulous shininess.
That's Pro Plast Spray - The Protective Spray
protection for synthetic surfaces
Application
Clean the surface with Pro Multi Foam. Shake Pro Plast Spray well before use. Spray the content on the surface.
Warning
The helmet is not more resistant to direct impact. Be careful!
↓Have a look at our PROSCHOOL-Tutorial-Video on how to use our protective spray↓