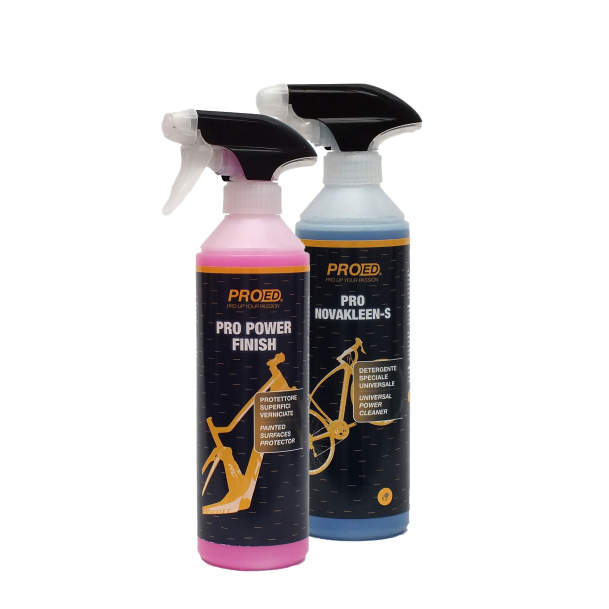 Frame Kit - Everything for Frame Care
The Clean & Protection Set
Delivery Time:
2-7 business days
Delivery Costs per Order:
€ 4.50 (Italy)
€ 9.90 (International)
Description
The frame is somehow the walking advertisement of your bike. First thing you see when you check out a new bike. There are reasons for that: You want to know, what you are intended to buy or want to know how deep your neighbour has dug into his pocket. The first hint is usually the frame. And you notice immediately, whether the owner is a little mucky pup or not. We want at least make it seem that that's not true. That's why we want to care well for our frames, to make it look good and to keep it that way. Our Frame Kit is tiny but effective. Choose the "wet" Version with
Pro Novakleen-S or the "dry" version with Pro Multi Foam in order to get your frame clean and shiny. A subsequent peeling with Pro Power Finish gives the final touch and protects the finish of your frame from aggressive agents.
That's the Frame Kit
Application
Check for our Tutorial-Videos on how to use the products in our PROSCHOOL