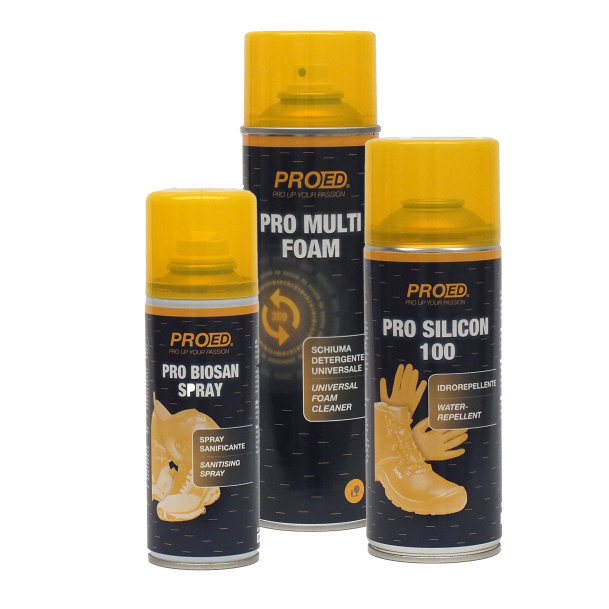 Equipment Kit - Everything for Accessories Care
The Sanitizing & Protection Set
Delivery Time:
2-7 business days
Delivery Costs per Order:
€ 4.50 (Italy)
€ 9.90 (International)
Description
The care for a bike is a crucial thing for many passionate bike-lovers – at least it ought to be. Of course, we want to treat our wheels as if they were our partners. And then there are the step-children, shoes, helmets and so on. Care for those fellas is usually just marginally considered. But think: Not only does sweat and dirt stink and make you look, well, dirty. It also affects and attacks the material. That's why we made the Equipment Kit in order to make you look and smell like freshly blossoming spring-flowers. Pro Biosan Spray to sanitize shoes and helmets, Pro Silicon 100 to protect your shoes from water and dirt, and Pro Multi Foam to clean your stuff. Your feet and noses will be grateful, so will also your fellow sports-friends.
That's the Equipment Kit
Application
Check for our Tutorial-Videos on how to use the products in our PROSCHOOL