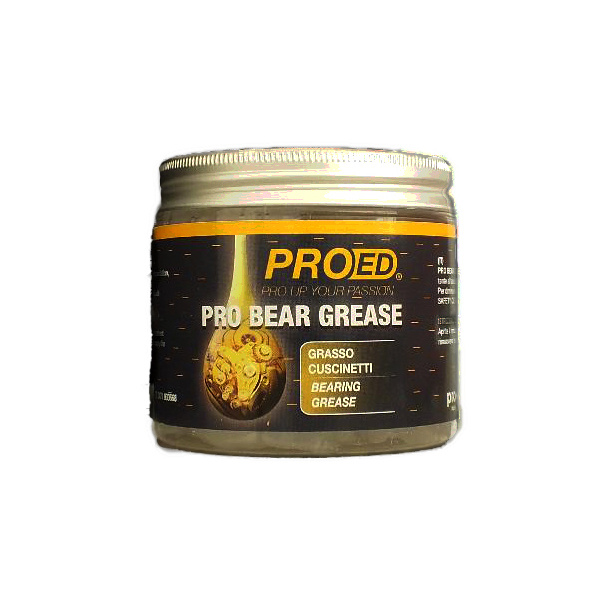 Pro Bear Grease
Grease for Ball Bearings
#greasyjoy
Delivery Time:
2-7 business days
Delivery Costs per Order:
€ 4.50 (Italy)
€ 9.90 (International)
Description
Silicone-based grease for the lubrication of ball bearings. To further reduce the viscosity of the product, it can be diluted with PRO SAFETY CLEAN.
This is Pro Bear Grease - the Ball Bearing Grease
protects against oxidation
chemically inert
low viscosity
Application
Open the wheel hub to access the ball bearing. Clean ball bearing with PRO SAFETY CLEAN to remove residues of old grease. Then apply PRO BEAR GREASE.