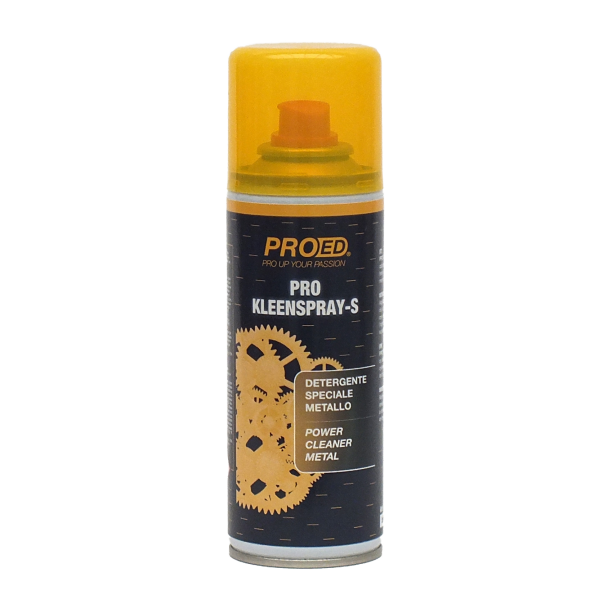 Pro Kleenspray-S - The Brake Cleaner
Solvent for the Brake-System
#theydontseemerollin
Delivery Time:
2-7 business days
Delivery Costs per Order:
€ 4.50 (Italy)
€ 9.90 (International)
Description
Even if they got only one job, brakes tend to stop doing it if not cured properly. Constant cleaning is demanded in order to avoid trees of being an instant alternative to them. That's why we offer Pro Kleenspray-S, the only product we do not want to make stuff going smoothly. At least not literally. Also avoid contact with the chain or other mechanical components and let trees stay what they are actually supposed to be.
That's Pro Kleenspray-S - The Brake Cleaner
profound cleaning of braking-mechanism (disc or wheel)

keeps brakes alive
Application
Just spray on a paper cloth and clean the brake-discs or the wheels of your beloved bike
Attention
Avoid contact with other mechanical components
↓Have a look at our PROSCHOOL-Tutorial-Video on how to use our brake cleaner↓