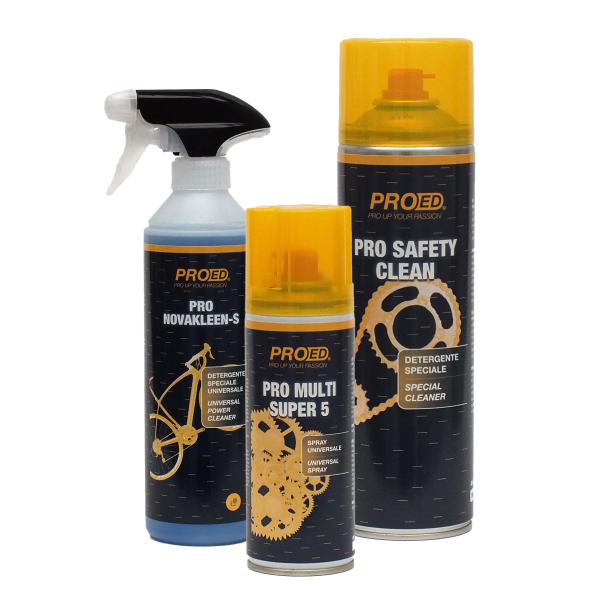 Emergency Kit - Everything for Quick Bike Care
The Quick Maintenance Set
Delivery Time:
2-7 business days
Delivery Costs per Order:
€ 4.50 (Italy)
€ 9.90 (International)
Description
You've been waiting for the whole week to leave behind your job and get finally on your bike. You want just to pedal off the accumulated stress. It might be quite unfortunate, though, if you didn't manage to clean your bike after the last trip. And, usually, in these cases, time IS an issue. Well, let us tell you: It isn't! With our Emergency Kit we guarantee you quick and great care for your bike. Use Pro Novakleen-S for bike cleaning, scrub your chain with Pro Safety Clean and a few drops of Pro Multi Super 5 for the mechanical components will do it for that one trip. Now hop on your bike and have fun.
That's the Emergency Kit
Application
Check for our Tutorial-Videos on how to use the products in our PROSCHOOL